The Divergent movie is getting closer and closer. So it is natural that Divergent merchandise starts to show up.
Target has a Divergent journal and Divergent gift pack that includes stickers and magnets.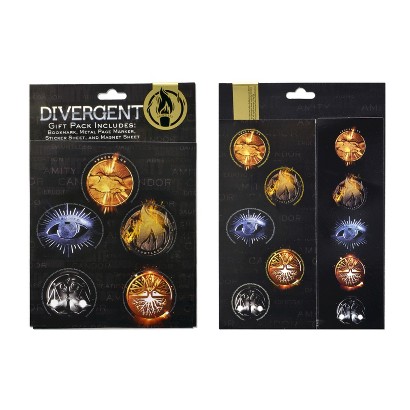 If you want to rock a Divergent shirt Hot Topic has what you need. They have a t-shirt that has the faction symbols down the back like Four:
Thanks to our friends at Divergent Fans for spotting this.