Initiates, as part of the countdown for the 'Insurgent' trailer this Friday, we got another brand new still! This time, Tris and Four are in the Candor headquarters with Candor's leader Jack Kang: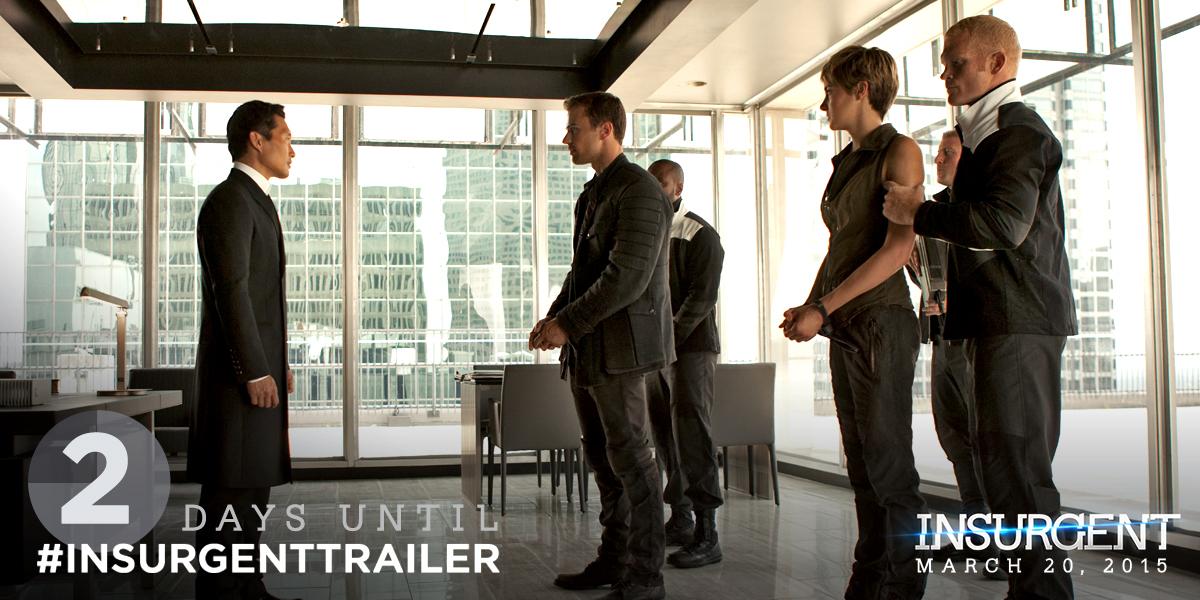 Just 2 days left! Any guesses on how the trailer will be like? Tell us in the comments. If you missed yesterday's still check it out here.
Post by Mary Mendez.